Changelog
Updates and improvements to Cevoid.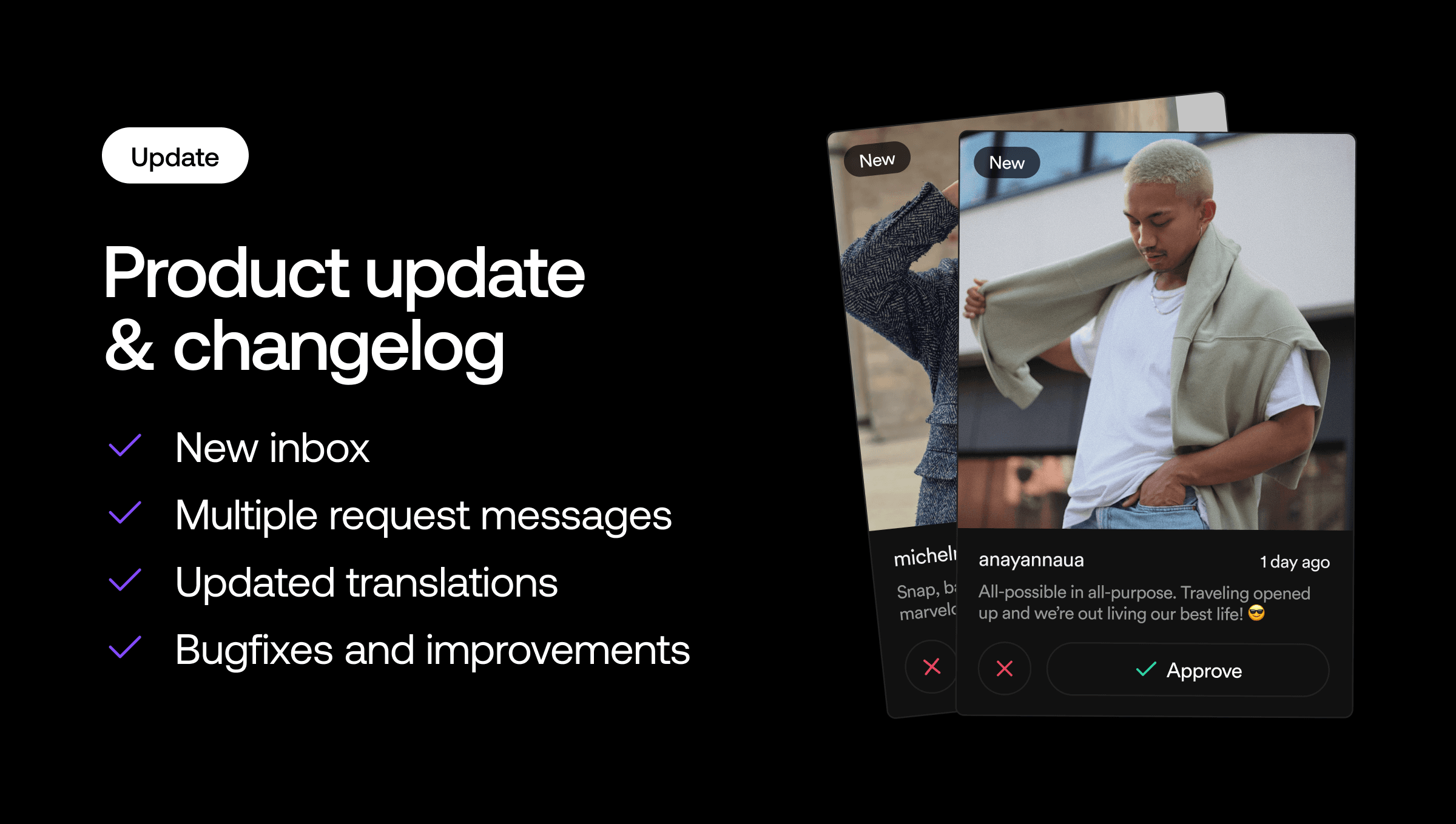 Inbox + multi request messages + translations
This week we have published 2 new features and reworked one that we already had but needed some improvements. You will now find a new item in the menu that is called Inbox. This is where all new posts will end up until you have approved or declined them. The posts view will from now only include approved posts.
We have added support for creating multiple request messages when working with Instagram requests. This way you can predefine messages, for example in different languages or tonality.
The translations page has been reworked and we have made it easier to get started by adding predefined translations for 21 languages.
Fixes and improvements
Add Integration banner to Integrations overview

Updated language select dropdown

Updated request message settings on Instagram settings page

Added a max-width for galleries in the gallery builder

Made gallery styling available for the Instagram shop plan

Added "You have unsaved changes" modal when leaving a gallery or translation without saving

Updated the Inbox posts slider

Whitelisted influencers should now be displayed with their name in the Influencer page

Fixed frontend bug that made the gallery flicker when hovering product images

Fixed bug where, for some users, nothing was clickable after closing the product tagging modal

Improved loading speed on the on-site upload form

Possibility to navigate between posts with arrows (left and right)

Hide product tags in mobile

Moved upload-form translations to the translations page

Fix bug in upload form that cropped images wrong for users using older versions of safari and IE

Updated font size of the product price in the galleries

Posts will now remain marked after performing a bulk action. Press the deselect button in order to unmark