Changelog
Updates and improvements to Cevoid.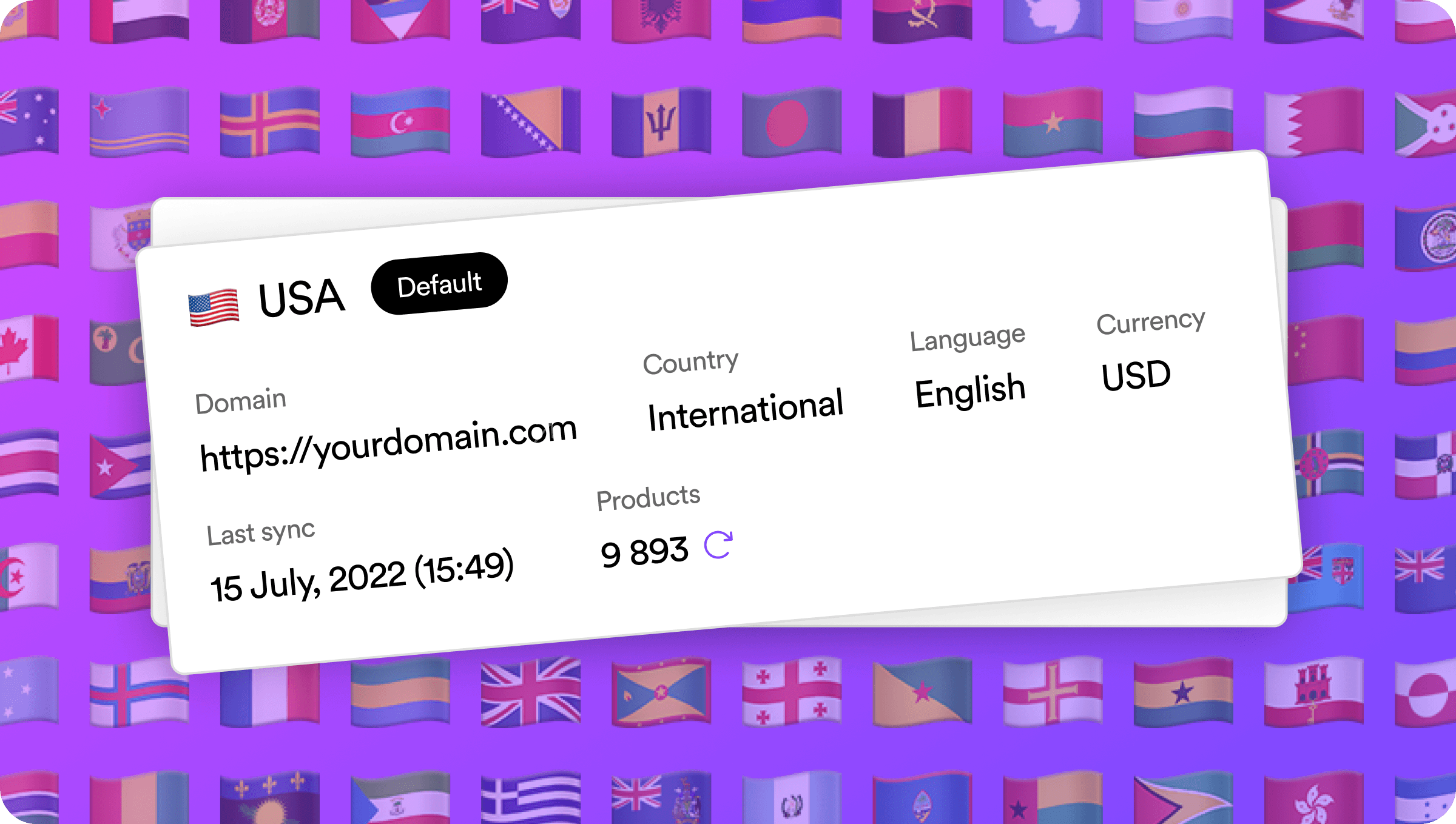 Summer update, conversion and markets
Hi everyone! Hope you are enjoying your summer vacations and that you get to spend some time in the sun! ☀️
Conversion analytics
Conversion analytics is now available for everyone to enable! See how people interact with your posts and what value Cevoid brings to your website. So far we're seeing great numbers for a lot of stores!
You enable it by adding a script to your checkout page and information about tracking in your cookie disclaimer. All information can be found here: https://intercom.help/cevoid/en/articles/6046751-activate-conversion-tracking-general-implementation
Updated markets
Sometime you need to take a few steps back before you can go forward. This is what we've been doing the last few weeks. We've now released updated markets to make it easier to set up different languages and currencies in the galleries. Our new market logic makes it easier for us to keep track of your product catalogue and keep things synced when data changes.
New market support allows you to:
Fully customize how the price for the market should look visually. You can now select if you want the currency to display after or before the value. If you display decimals and if it should use a dot or a comma to separate etc.

Add multiple Google shopping feeds to the same market in case your feeds are split up for the same market

Easier set up since a market and feed are now merged together

Easier management of translations since markets can now share languages
Improvements & features
You can now exclude content in galleries if you don't want to show specific posts.

You can now change the name and link of an in-house uploaded post by clicking the icon of a post to credit the actual user

In-house uploaded content is now automatically approved

Added a visual indicator to show which posts a workspace already had prior access to or where a request had been overridden

You can now add multiple Google shopping feeds to the same market in case your feeds are split up for the same market

Added new Instagram tagged and mentioned posts to the weekly summary email

General UX improvements across the app

Added safety fallback on all scripts to securely serve scripts in case of an outage on our service provider.
Fixes
Fixed a bug where you could not change the hex color on the colorpickers

Fixed a bug in analytics where the dates for a period where displaying incorrectly

Fixed a bug in the gallery where the background opacity would animate to 1 opacity instead of desired value

Fixed a bug where the incorrect price would be displayed for upgrading your account and also improved the signup flow when selecting a plan

Fix to make sure the order of posts in a fallback gallery are correctly displayed